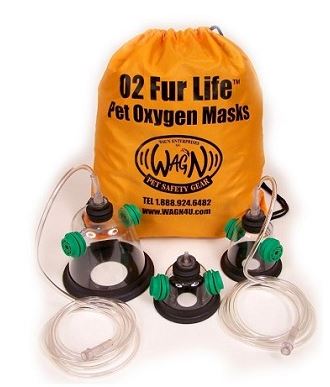 DONATIONS
The Pet Oxygen Kit Project, Inc. is a 501 (c)(3) non-profit organization located in Columbia, SC. Our primary mission is to equip every fire truck in the state of South Carolina with a pet oxygen kit. We strive to accomplish this goal by accepting all donations. 100% of all the fund will go to this goal.

DONATIONS CAN BE MADE IN THE FOLLOWING WAYS:

GENERAL CONTRIBUTIONS: Donations to support our efforts to equip every fire truck in the state of South Carolina can be made using your credit/debit card by following the instructions on the form below.

If you prefer to mail your contribution, please send your donation to: The Pet Oxygen Kit Project, Inc. 4008 Verner Street Columbia, SC 29204. If you are considering a donation and would like additional information, please feel free to contact Mary Ellen Tobias at 803-960-2438 or via email at
Maryellen@petoxygenkit.com
, or you may contact Nena Sinclair at 803-315-6282 or via email at
nena@petoxygenkit.com
.
IN MEMORY OF:
Donations can be made in the memory of loved ones or pets. If you sponsor a complete oxygen kit or kits (85.00 each), a certificate will be sent to the family of the person/pet being memorialized. Please send your information to
nena@petoxygenkit.com
.
SPONSORSHIPS/DONATIONS
Wag'n Master Platinum $5,000.00 or moreFur-Ever Friend Gold $2'500.00 to $4,999.00
Brandon Rhoney- Diamond Graphics
Lacy W. Rasberry
Dr. Tristan Weinkle, DVM, DACVIM - SC Veterinary Specialists and Emergency Care
Greatergood.org
Firedawg Friend Silver $1,000.00 to $2,499.00
Well Pets Veterinary Clinic - Tracy Johnson, Practice Manager
Dr. Brooke Hardyman - Bees Ferry Animal Hospital
Brian Spilker, DVM - Veterinary Medicine and Surgery
Purina Mills - Mary Katherine Farnell - Sales Rep.
Buddy Booster Bronze Less than $1,000.00
Robert and Carolyn Tankersley
Scott and Lorre Norton
Maryellen Tobias
Nena Sinclair
Anthony and Elizabeth Famiano
The Page Family
Companion Animal Hospital
William and Susan Steif
Jim and Frankie McLean
Scott and Tanya McCartha
Michael Sinclair, Jr.
Dixie I. Hicks
Robert Tobias
Rachel Sheridan
Shirley Smith
Kem Smith
Caroline Smith
Sylvia Amaker
Kent and Betty Walters
Romona Tinsley
Fairfield County Fire and Rescue
Judy Kinney
Carol Punteney and Jim Kent
Carolyn Richardson
Louise Burbee
Deirdre Oliver
Willi McNamara
Erica Manda
Melinda Harrill
Kerry Stubbs
Jamie Nostrant
Lindsey Vann
Martha Jones
Jerry and Susan Cromer
Robin Dow
Susanne Bouw
Margaret Bergin
Raelynn Holmes
Valerie Kendrick
Phillip Demat
Morgan Dhers
Mike and Janice Bliss
Tracy Wales
Eric Lewis
Dr. Mandy DuBose - Acupet Wellness
White Rose Artesian Boutique
Mark Smith
Jerry Borden
Cherry Price
Staci Rhoads
Tonya Wise
Courtney Leavitt
Cobblestone Park - Ashley Mitchie
Murray and Candace Fant
Kelley Potts
Gregor M. Porr
Network For Good
Gloria Goddard
Phillip Dematteis
Harriet "Happy" Holmes
Tim Slice
Melissa Gilbert
Wenxy Kaczmarek
Laura Morris
Carolyn Dunlap
Lynn Bowers
Anne Palyok
Kellie Balko
Tamra Kahlow
Wendy Welch
Kristen Stevenson
Diane Geddings
Eva Turner
Virginia Benson
Debbie Miller
Diane Perdue-Shupe
Deborah Waggstaff
Marion Buraczynsk
Tomas Minor
Morgane Dhers
Ronda Tranter
Tammy Lindahl
Barbara Corbett
Roberta Phillips
Don Wilson
Robert MacElderry
Cindy Owen
Karen Nichols
Valerie Kendrick
LM Drucker
Gayle Robinson
Casey Smart
James and Becky Walton
Haley Ray
Raelynne Holmes
Connie Hinson
Debra Wood
Rebecca Horne
Kerry Stubbs
Robin Dow
Karen Furtick
JoAnn Turnquist/Ernst Csiszar
Jill Gibson
Dr. Michael Privett, DMV
Decal Program Sponsors
Animal Mission
FFA Blythewood High School
Companion Animal Hospital
Pet Supply Plus
Ace Hardware - Horse and Garden
Hoof and Paw Society
Brian Spilker, DVM Veterinary Medicine and Surgery